Dr. Gabor Maté has written 5 bestselling books.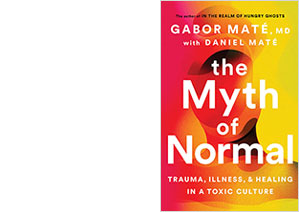 In The Myth of Normal, renowned physician Gabor Maté eloquently dissects how Western countries that pride themselves on their healthcare systems are actually seeing an upsurge in chronic illness and general ill health. Prescription drug usage, high blood pressure, mental illness, and so many other troubling issues are on the rise.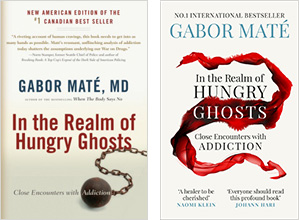 In The Realm of Hungry Ghosts: Close Encounters With Addiction, explores addiction as a symptom of distress, from the pain of individual trauma and family history to the spiritual emptiness pervading our entire society. Dr. Maté weaves brain science, case studies, personal testimony, and social critique into a powerful and kaleidoscopic look at one of our culture's most perplexing epidemics. In the Realm of Hungry Ghosts is a best-selling book that won the 2010 Hubert Evans Award for Best BC Non-Fiction Book.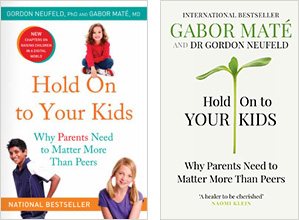 Hold On To Your Kids: Why Parents Need to Matter More Than Peers, examines parenting from the perspective of attachment theory to illuminate the crucial role parents must play in the upbringing of their children. This book was co-authored by Dr. Gordon Neufeld, a developmental and clinical psychologist.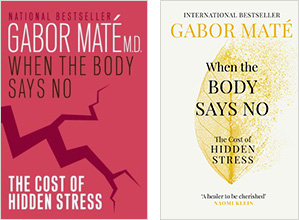 When the Body Says No: The Cost of Hidden Stress, is a passionately argued thesis that stress has a major role in the onset of most chronic diseases. Warmly received by readers and published in eight languages on five continents, When The Body Says No combines the latest findings of modern science with the poignant and compelling stories of many patients, both ordinary and famous. The book has been greeted with both support and controversy in the medical community.
Scattered Minds: A New Look at the Origins and Healing of Attention Disorder (published in the U.S. as Scattered) offers a groundbreaking and optimistic perspective on this much-misunderstood condition, seeing it not as a disease but as a problem of brain development in the context of a stressed society.